Image Optimizer can automatically compress Product, Collection, Asset, and Blog Post Featured images.
Any images stored in the Shopify Settings > Files area of the Shopify Admin (homepage slides/banners, blog images, etc.) cannot be compressed or even accessed. This is because Shopify does not allow access for apps to this area so it is impossible for us to compress them. Until Shopify open this access up to allow Image Optimizer to optimize them automatically, you will have to, unfortunately, optimize them manually.
Before adding an image in Online Store > Themes > Customize, or before uploading it to Settings > Files, upload it to the Manual File Uploader, download it, and upload it to Shopify.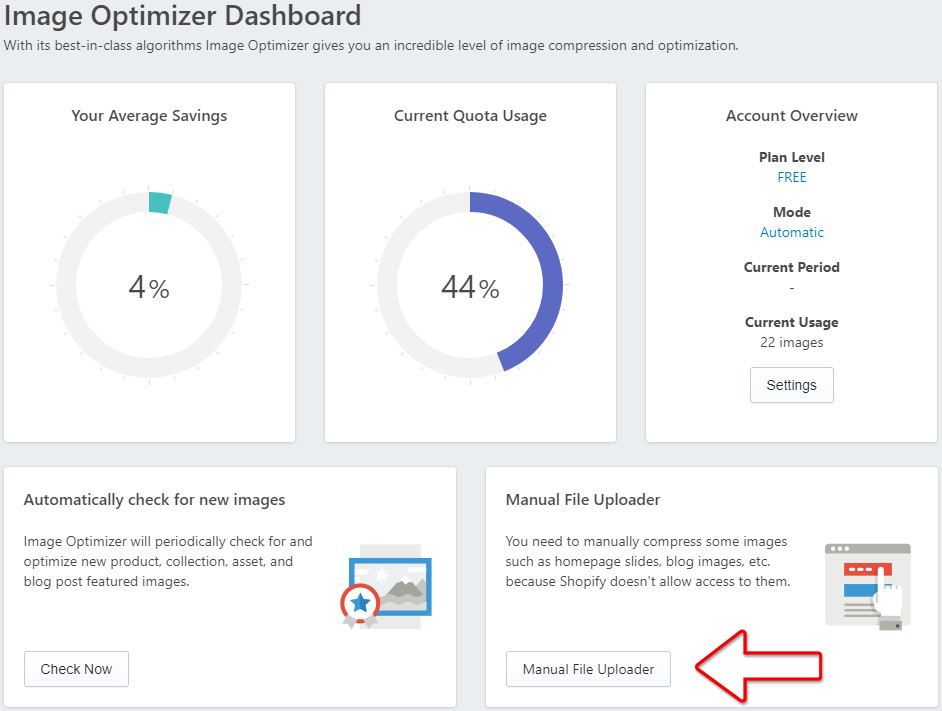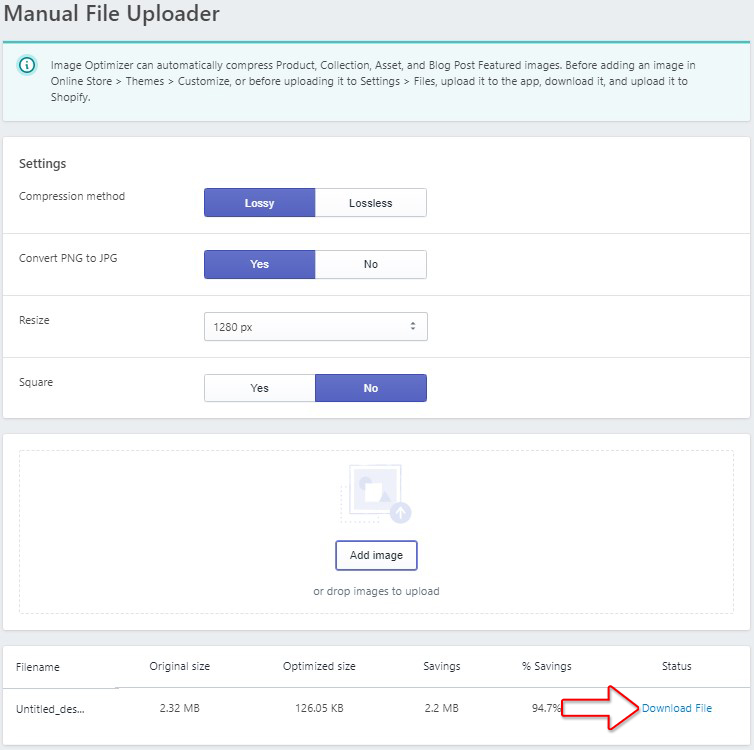 If you have any questions, feel free to send an email. We are here to help you and happy to answer any questions! Email: support@loyaltyharbour.com